Full-time
MicroMaster in A.I. & Programming
Tecky's MicroMaster in A.I. & Programming consists of a 16 weeks of full-time classes going from 9-6 on every weekday. It is intended for persons of any background interested in entering in the IT industry to be a Full Stack Developer.
Our Micromaster in A.I. & Programming is career-centric in nature, compared with the other online or in-person short-term course offerings available in the market. Our main aim is to provide the trainees with the technical knowledge of modern Full-stack web technology for our trainees to thrive in today's rapidly evolving technology world. During the course, students will be equipped with the technical and communication skills required to be a productive member in a real-world software development environment.
Financial Assistance: Deferred Tuition
UK and Canada Students may apply for Deferred Tuition scheme. Instalment payments will start after employment, and the tuition will be paid as a percentage of the annual salary of the first job after graduation.

Level 5 Endorsed Course by TQUK
Graduates can be awarded Diploma in AI and Programming (Level 5) issued by Training Qualifications UK
Upcoming cohorts
No cohorts available
Featured by









Certificate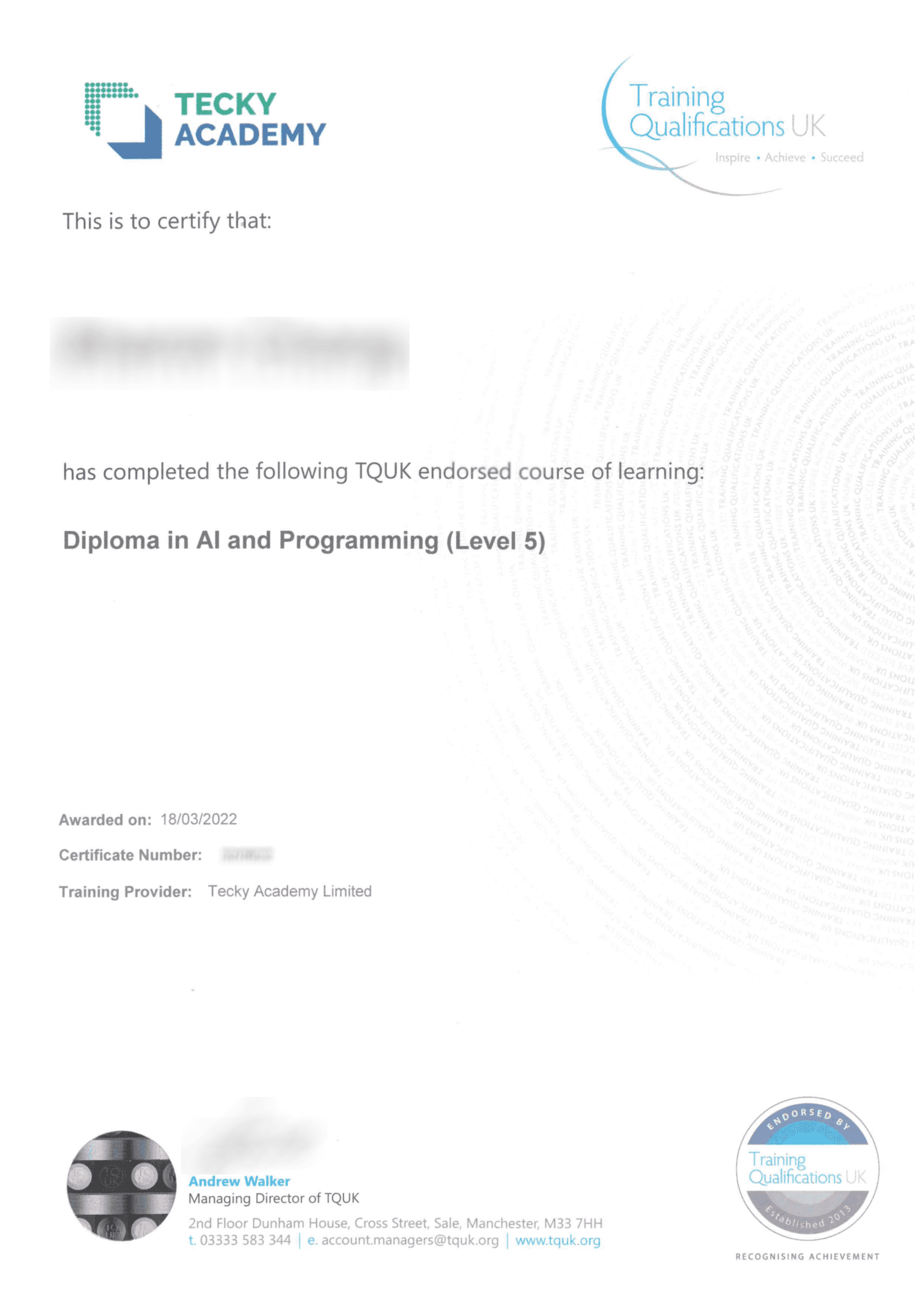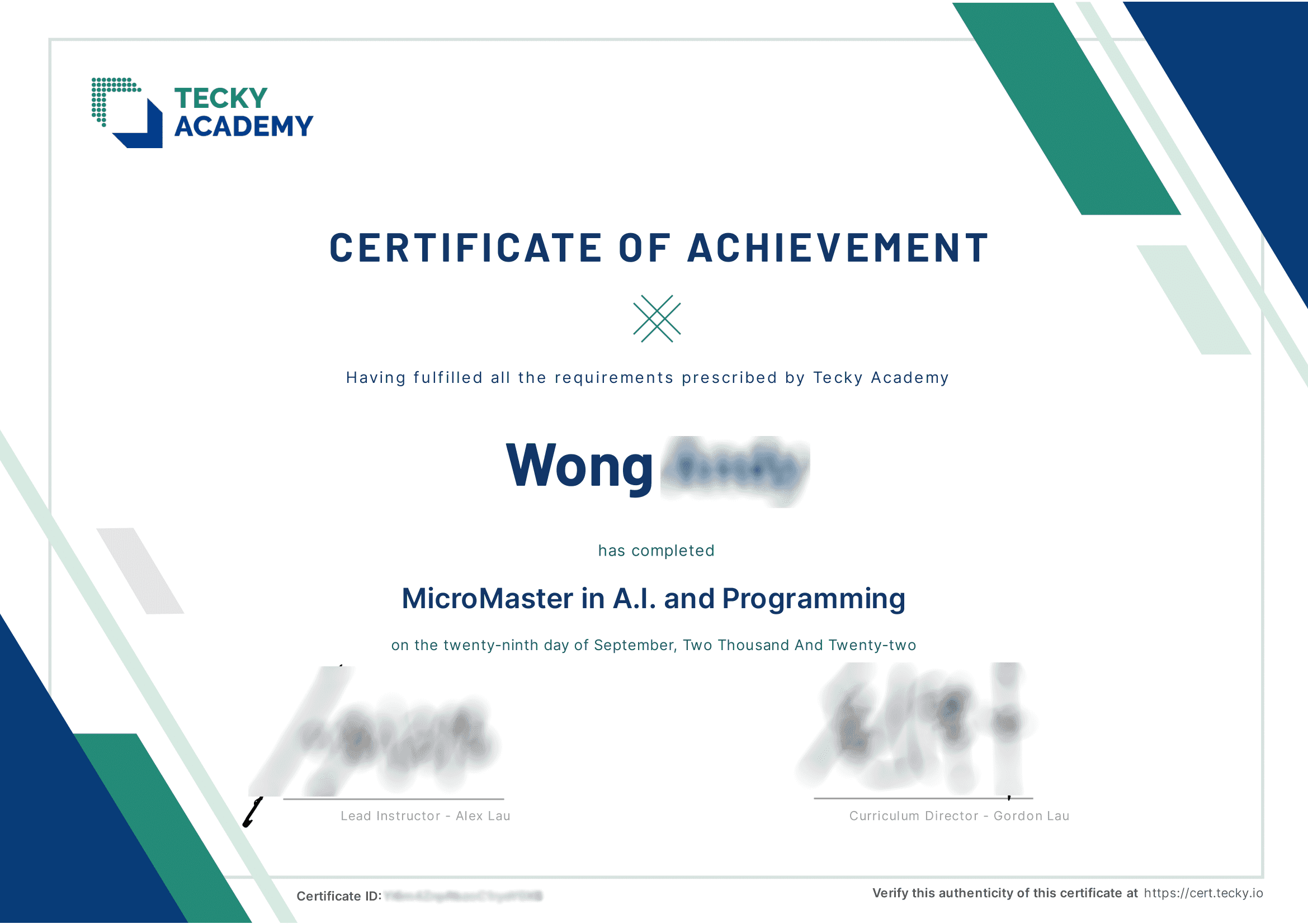 Graduates Hired By
(Hired in Programming related posts)




































Average Time to Get Hired
Average Salary
~CAD83,500** After 1 year of graduation
Next start date
Time
Duration
Class size
Location