Guided self-pace learning platform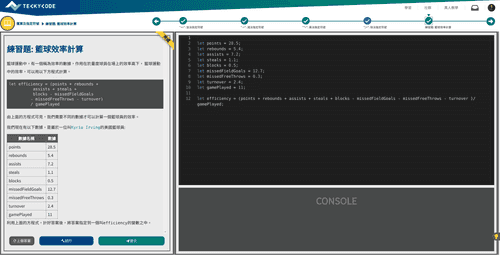 Tecky Code introduces JavaScript to you from the absolute beginners level to the advanced level. We will show you both the similarities and differences of using programming to different problems and let you understand how to write the best solution using coding. Computer programming is to write commands to instruct computers and the commands written is called "Coding".

Computer programming is fundamentally about analytical skills and problem solving skills. One problem can be solved in multiple ways and the reason why programmers are here is to find the cleanest and efficient solution. To learn software development, one must first understand the basic of programming language. If you compare software development to writing an essay, then learning to code is just like learning grammar.

Now, let's challenge JavaScript programming!

Traditional Chinese

Choose your time to learn

Free of charge
Developed by Tecky Academy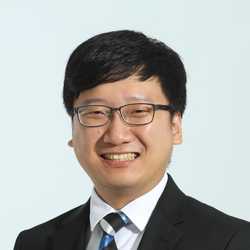 Alex Lau
Lead Instructor
Full Stack
Mobile App
Alex is an award-winning IT professional with extensive experience in software development, project management, and technology solutions. He is proficient in programming languages such as C, C#, JavaScript, TypeScript and Python. Alex has successfully trained over 700 students to become software developers and overseen corporate training programs for companies such as Swire Coca Cola and HKTDC. Alex has been recognized with multiple honors, including the ICT Grand Award, HSBC Youth Business Award, and the Esperanza Reimagine Education Challenge Award. He is also an AWS Community Builder and a Certified AWS Solution Architect Professional. Overall, Alex's passion for learning, teaching, and programming drives him to raise the standard and competitiveness of the IT coaching industry.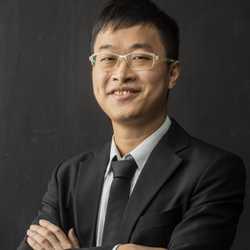 Gordon Lau
Curriculum Director
Full Stack
Data Science
Gordon's experience includes multiple roles of software development and leadership for different companies across various industries. With over 10 years' experience in professional programming and 4 years' experience in technology education, Gordon has mentored over 300+ newcomers to break into the technology sector. He was also the developer of the chatroom application HKGChat which acquired over 3,000 users on its launch day. He is additionally the principal developer of Tecky Code, which is Hong Kong's first open to public programming learning platform. As a firm believer in developing the future of Hong Kong's IT industry, he has been promoting the importance of programming in mainstream education. Gordon is also an avid foreign language, science and travel enthusiast.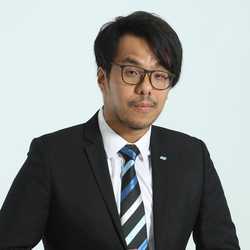 Jason Li
Campus Manager & Instructor
Full Stack
Data Science
Machine Learning
Mobile App
Jason was a business intelligence analyst in an Internet of Things company. He was responsible for analyzing the raw data to resolve issues of clients. He worked on projects related to cold chain solution and health care solution using his skillsets of data visualization and data analysis. He is passionate about sharing his knowledge with others and participated in several voluntary coding workshops organized by various organizations. The vision of Jason is to motivate teenagers to learn programming and problem solving so they can create a better future for mankind.
Leo Lui
Instructor
Machine Learning
Leo is the Consultant and Developer of EdTech and E-Sport Startups. He graduated in Electronic Engineering; He was the team leader of HKUST Robotics Soccer team, focusing on system development including Computer Vision and Artificial Intelligence, and fluently in low-level to high level programming languages. He was a software developer of a network security company for developing Network Intrusion Prevention System. He has over 15 years' experience in teaching Math Olympiad, Physics Olympiad, and I.T. & Programming Courses. He is writing research paper in the field of Machine Learning under the advice by a researcher from University of Technology Sydney.
Andrew Shek
Instructor
Full Stack
IoT
Andrew has over a decade experience in the R&D software developing fields that include Elderly Care System, Biotechnology Equipment, Financial Technologies, customer electronic product's software development such as baby camera and set-top box and he was also involved in customizing Business Solution development for Microsoft Products. Andrew is always exploring the possibilities of applying new ideas and innovations in the standalone application (Point-Of-Sales System), web applications (Payment Getaway) and mobile apps development (e-Wallet Apps). His vision is to imbue his students with a mindset of improving mankind through innovation and nurture a generation of passionate programmers.