Part-time
Professional Data Science
Upcoming cohorts
Cohort 15
Start date

2024-01-06 (Sat)

Lesson dates

2024-01-06 (Sat)

2024-01-13 (Sat)

2024-01-20 (Sat)

2024-01-27 (Sat)

2024-02-03 (Sat)

2024-02-17 (Sat)

Price

HK$16,999.00

Venue

🇭🇰 Kowloon Bay
Although data science is a broad subject that spreads over multiple disciplines, in this course, we are focusing on the practical aspects of data science which is particularly important for anyone who is interested to kickstart a data science career. Students attending this course are going to be able to learn the following:
Train machine learning model and formulate insight from the result
Analyze the problem to devise a pragmatic solution
Extract and Cleanse the source data set from sources
Visualise the data using third-parties libraries
Prerequisite: Students attending this course should already understand how to develop the basic application.
Curriculum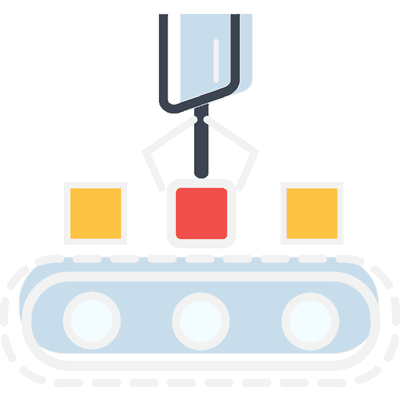 Python Programming
Python is the most popular programming language for data science nowadays because of its widely supported data science and machine learning libraries. It is thus important to understand the in and out of Python before diving deep into the ocean of data science.
It covers in-depth knowledge of the following: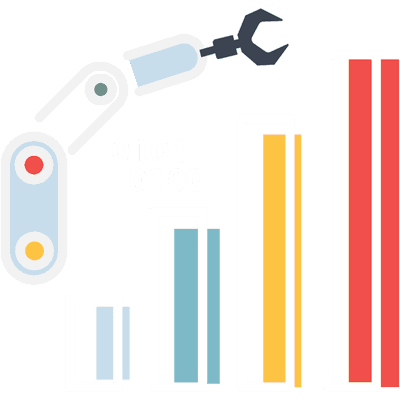 Data Science Libraries
There are lots of libraries in existence to make working with data science an easier job. With the help of these libraries, data scientists can extract, cleanse and visualise the datasets in hand.
Making good use of the data science libraries paves a good foundation for further advancement in your career.
This course covers the in-depth knowledge of the following:
Numpy
Pandas
Seaborn
Matplotlib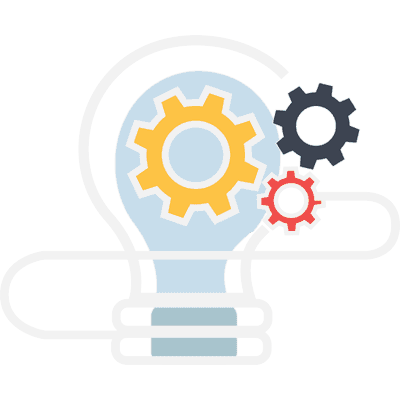 Machine Learning Libraries
It is part of the daily routines for data scientists to make use of machine learning libraries. With the usage of these libraries, data scientists can effectively discover the insights behind the enormous amount of collected data, which can further help them to advise on crucial decision-making in businesses.
This course covers the in-depth knowledge of the following:
Scikit-learn
K-means Clustering
Decision Tree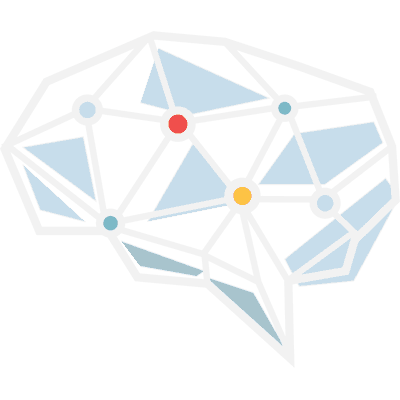 Deep Learning Libraries
Deep learning is a major branch of the boarder field of machine learning. It undergoes tremendous development in multiple fields in recent years. Facial recognitions, Languages synthesis, Reinforcement Learning are some of the prominent examples.
This course covers the in-depth knowledge of the following:
Neural network
Tensorflow
Keras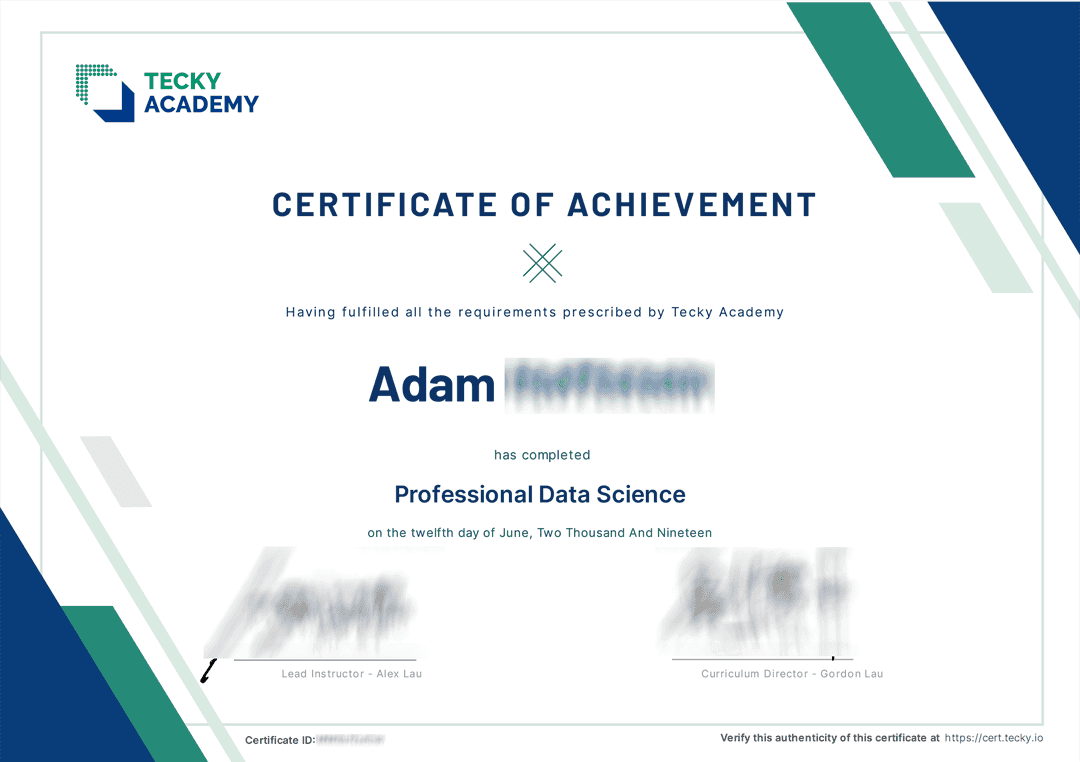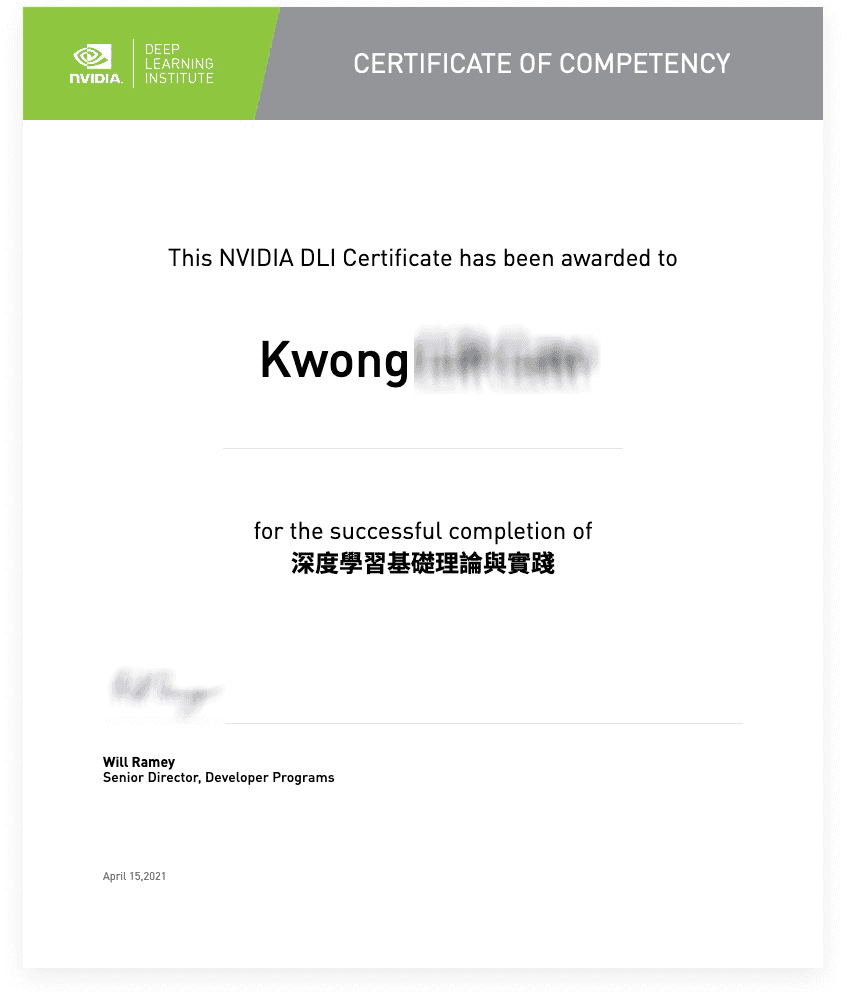 After completing the course, you will be awarded a professional certificate issued by Tecky Academy and a certificate issued by NVIDIA
Instructor team
Gordon Lau
Curriculum Director
Full Stack
Data Science
Gordon's experience includes multiple roles of software development and leadership for different companies across various industries. With over 10 years' experience in professional programming and 4 years' experience in technology education, Gordon has mentored over 300+ newcomers to break into the technology sector. He was also the developer of the chatroom application HKGChat which acquired over 3,000 users on its launch day. He is additionally the principal developer of Tecky Code, which is Hong Kong's first open to public programming learning platform. As a firm believer in developing the future of Hong Kong's IT industry, he has been promoting the importance of programming in mainstream education. Gordon is also an avid foreign language, science and travel enthusiast.

Jason Li
Campus Manager & Instructor
Full Stack
Data Science
Machine Learning
Mobile App
Jason was a business intelligence analyst in an Internet of Things company. He was responsible for analyzing the raw data to resolve issues of clients. He worked on projects related to cold chain solution and health care solution using his skillsets of data visualization and data analysis. He is passionate about sharing his knowledge with others and participated in several voluntary coding workshops organized by various organizations. The vision of Jason is to motivate teenagers to learn programming and problem solving so they can create a better future for mankind.
Next start date

2024-01-06

Time

10:00 - 17:00 Every Saturday

Duration

6 weeks

Class size

Max 15 people

Location

Tecky Academy Tsuen Wan