Part-time
AgilePoint for App/Process Consultant and Administrator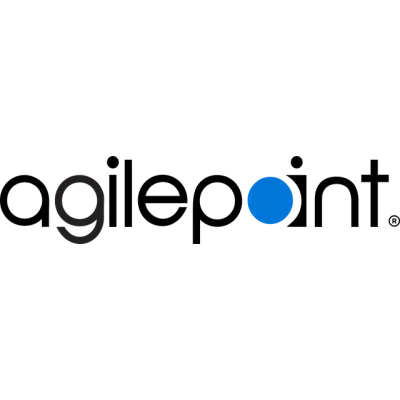 Upcoming cohorts
This course provides students with a comprehensive understanding of design, development and day-to-day management on AgilePoint NX. In addition to the creation of various applications, business processes and forms, a more in-depth discussion of various workflows commonly found on AgilePoint NX, such as creating pages, creating mobile applications, security, Microsoft 365 and SharePoint integration, and more are also included.
This course is suitable for students who already have basic development knowledge and need to develop or consult on the AgilePoint NX platform. Upon completion of the course, students receive a certificate of attendance from AgilePoint.
Curriculum
Business Application in AgilePoint
Day 1 | Morning Session: 1000 – 1300
Introduction of the contemporary business application
Commonality and difference of professional and citizen developer
Overview of AgilePoint NX platform
BPMS methodologies, AgilePoint Architecture, design considerations & deployment of processes from NX Portal
Introduction of App Builder, Data Entities, and Form-based application with instructor lead demonstration and lab exercises
Application, eForms and Process Designer
Day 1 | Afternoon Session: 1400 – 1700
Introduction of Process-Based Application, eForms and Process Designer with instructor-led demonstration and lab exercises
Work Center and Pages in AgilePoint
Day 2 | Morning Session: 1000 - 1300
Introduction of Work Center
Introduction of Page Builder
Reporting and Mobile App in AgilePoint
Day 2 | Afternoon Session: 1400 – 1700
Overview of AgilePoint for Professional Developer
Introduction of Report Center
Introduction of AgilePoint Mobile App Accelerator
Advanced AgilePoint Usage
Day 3 | Morning Session: 1000 – 1300
Overview of AgilePoint Managed Center
AgilePoint Security Management
AgilePoint M365/SharePoint Online integration
Instructor team

Alex Lau
Lead Instructor
Full Stack
Mobile App
Alex is an award-winning IT professional with extensive experience in software development, project management, and technology solutions. He is proficient in programming languages such as C, C#, JavaScript, TypeScript and Python. Alex has successfully trained over 700 students to become software developers and overseen corporate training programs for companies such as Swire Coca Cola and HKTDC. Alex has been recognized with multiple honors, including the ICT Grand Award, HSBC Youth Business Award, and the Esperanza Reimagine Education Challenge Award. He is also an AWS Community Builder and a Certified AWS Solution Architect Professional. Overall, Alex's passion for learning, teaching, and programming drives him to raise the standard and competitiveness of the IT coaching industry.
Leo Lui
Instructor
Machine Learning
Leo is the Consultant and Developer of EdTech and E-Sport Startups. He graduated in Electronic Engineering; He was the team leader of HKUST Robotics Soccer team, focusing on system development including Computer Vision and Artificial Intelligence, and fluently in low-level to high level programming languages. He was a software developer of a network security company for developing Network Intrusion Prevention System. He has over 15 years' experience in teaching Math Olympiad, Physics Olympiad, and I.T. & Programming Courses. He is writing research paper in the field of Machine Learning under the advice by a researcher from University of Technology Sydney.
Next start date
Time

10:00 - 17:00

Duration

15 hours

Class size

Max 15 people

Location

Tsuen Wan