Part-time
Professional Mobile App Development - Flutter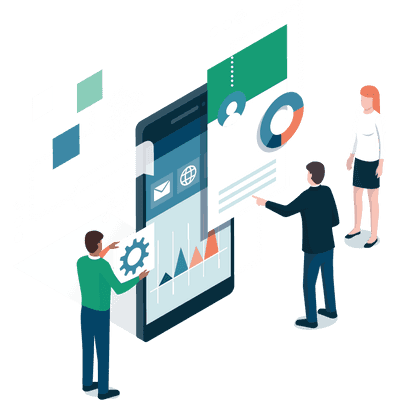 Upcoming cohorts
We cannot skip mobile application development if we want to deliver our application in all channels. Mobile Application development used to be strictly divided into Android Platform and iOS platform. Since more and more cross-platforms tools are introduced, the barrier to reuse business logic over iOS and Android becomes easier than ever.
Curriculum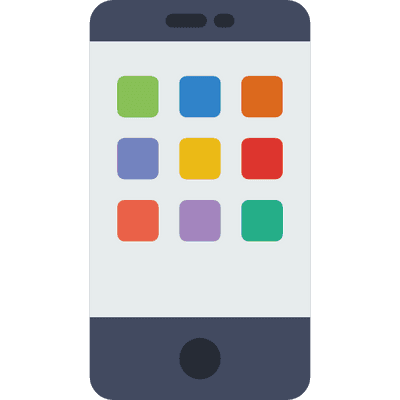 Flutter
With the introduction of Flutter 3, it is now possible to use existing knowledge of Single Page Application to create cross-platform mobile applications that runs with performance equivalent to natively developed apps on both Android and iOS.
This course will cover these fundamental, yet important knowledge:
Dart - Flutter's Programming Languages
Flutter - Google cross-platform Mobile App framework
Bloc - Building Reactive Application with the introduction of Bloc pattern.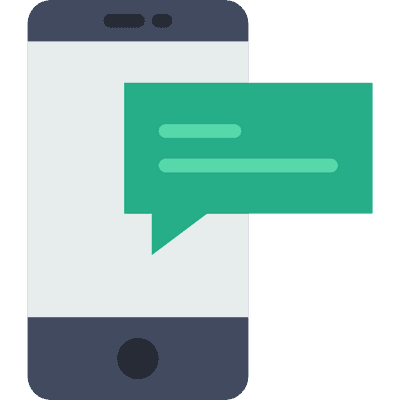 Firebase and Native Features
Flutter can do more than just helping developers to write business logic. Flutter enables an easier way to work with native features like Push Notifications and locations. It also enables seamless integration with Firebase, the Google Backend-as-a-service platform.
This course covers the in-depth knowledge of the following:
Firebase Integrations
Push Notifications
Native API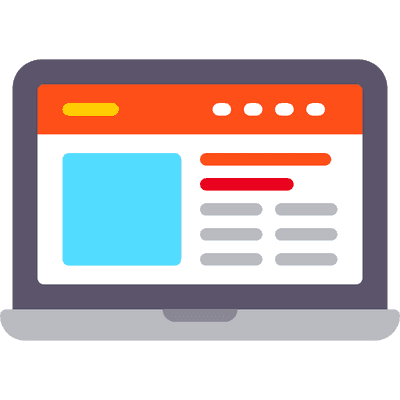 Real-World Deployment
Deploying mobile app to the store is one of the most different process during the development. Our experienced instructor will share different ways to deploy an application and the best practices on handling mobile app deployment. At the end of the course, students will be given a chance to work on a project and given reviews on it.
This course covers the in-depth knowledge of the following
Deployment to iOS App Store & Android Play Store
Deployment to Ad-hoc devices
Project & Review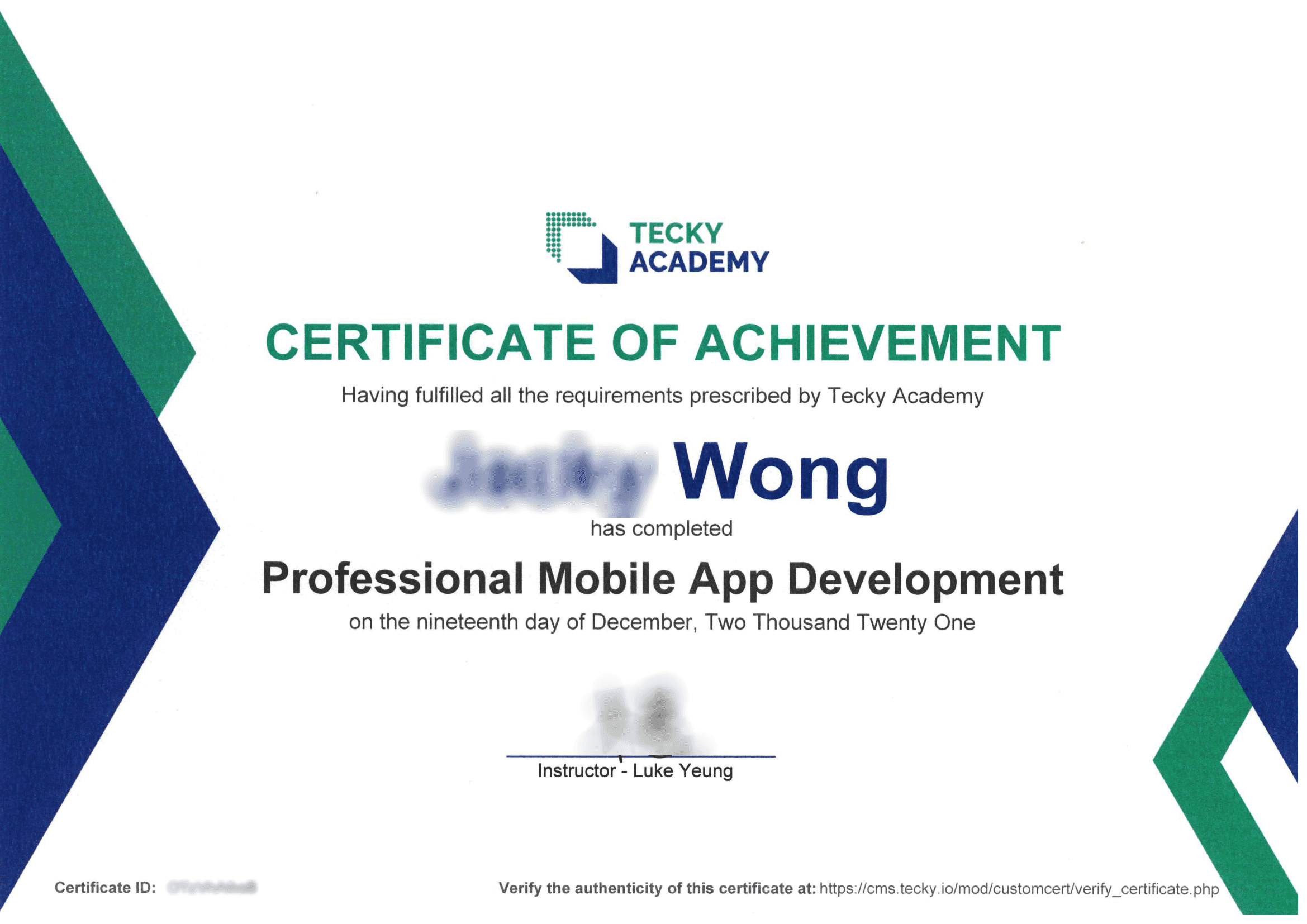 After completing the course, you will be awarded a professional certificate issued by Tecky Academy
Instructor team

Alex Lau
Lead Instructor
Full Stack
Mobile App
Alex is an award-winning IT professional with extensive experience in software development, project management, and technology solutions. He is proficient in programming languages such as C, C#, JavaScript, TypeScript and Python. Alex has successfully trained over 700 students to become software developers and overseen corporate training programs for companies such as Swire Coca Cola and HKTDC. Alex has been recognized with multiple honors, including the ICT Grand Award, HSBC Youth Business Award, and the Esperanza Reimagine Education Challenge Award. He is also an AWS Community Builder and a Certified AWS Solution Architect Professional. Overall, Alex's passion for learning, teaching, and programming drives him to raise the standard and competitiveness of the IT coaching industry.
Gordon Lau
Curriculum Director
Full Stack
Data Science
Gordon's experience includes multiple roles of software development and leadership for different companies across various industries. With over 10 years' experience in professional programming and 4 years' experience in technology education, Gordon has mentored over 300+ newcomers to break into the technology sector. He was also the developer of the chatroom application HKGChat which acquired over 3,000 users on its launch day. He is additionally the principal developer of Tecky Code, which is Hong Kong's first open to public programming learning platform. As a firm believer in developing the future of Hong Kong's IT industry, he has been promoting the importance of programming in mainstream education. Gordon is also an avid foreign language, science and travel enthusiast.

Thomas Lee
Instructor
Full Stack
Thomas was a management trainee in IBM and is currently a Full-Stack software engineer of a FinTech company. He went through several immersive coding boot camp journey and successfully transformed his career from being an Account Manager to a Software Engineer. Therefore, he has a unique approach to help non-tech people adapt to a technology environment and guide them through the journey of becoming a programmer. Besides, he is passionate about Technology & FinTech and believes that software engineering is the best way to learn the trending ABCD (AI, Blockchain, Cloud, Data) technologies.
Next start date
Time

10:00 - 17:00 Every Saturday

Duration

6 weeks

Class size

Max 15 people

Location

Tecky Academy Sheung Wan